Amazon Alexa has unexpectedly become a valuable tool for individuals who are visually impaired or blind. Alexa's ability to respond to voice commands has proven to be a game-changer.
How can Alexa help blind and visually impaired people?
Amazon Alexa is a digital virtual assistant that responds to voice commands. With Alexa, you can perform various tasks such as playing music, checking the weather, controlling smart devices, making calls, and more, simply by speaking to it. The fact that Alexa can be activated by voice and that numerous activities can be seamlessly accomplished through voice commands makes it a preferred choice for blind and visually impaired individuals
watch this video on How Alexa can empower blind people to lead a more independent life.
I have been using Amazon Echo, Firestick, and Fire Tablet for three years, and they have become important parts of my daily routine.
Below, I have listed what Alexa can do for a blind person.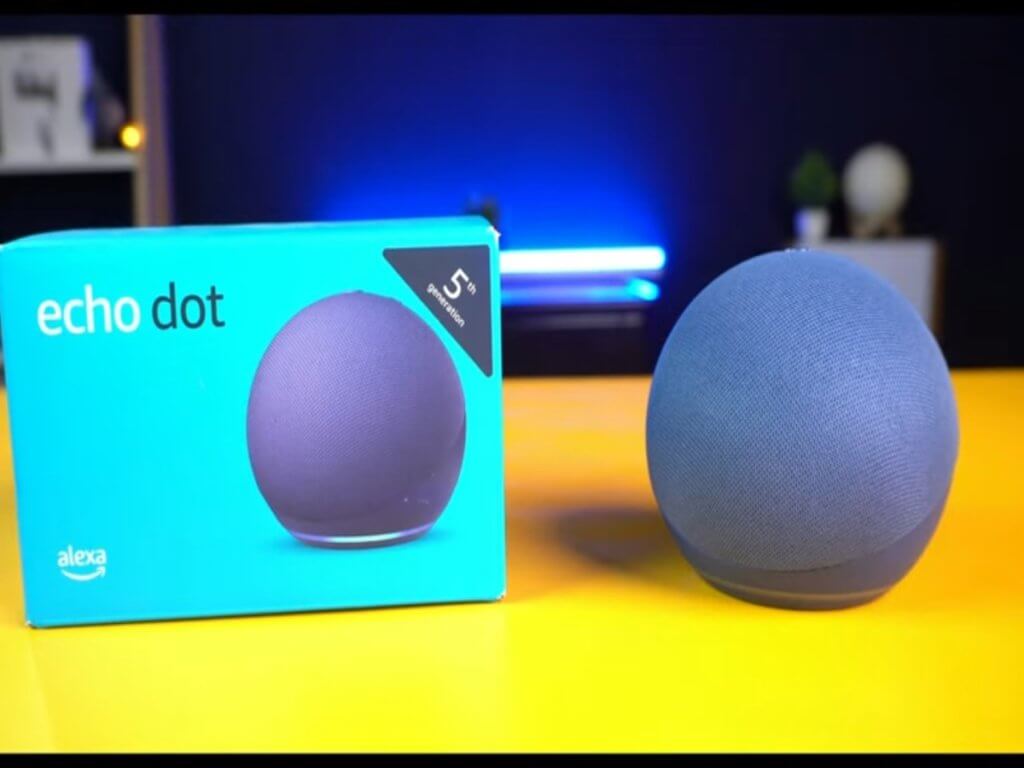 35 ways Alexa can help blind and visually impaired people
Getting the date and time from Alexa
To avoid reaching for your phone to check the time, it is the most convenient way to know the date and time because you won't have to fiddle with your phone or tap your wristwatch to get the time; instead, simply speak to your Alexa and ask for the date or time, and it will respond with the time.
Making Alexa ring your mobile phone
Sometimes, you may misplace your phone in a corner of your home, making it difficult to find when you need it the most. In such situations, you can ask Alexa to ring your phone, and it will call your device, making it much easier to locate. However, please note that this feature relies on your phone's battery being charged; if the battery is dead, you will have to manually locate it. This feature is particularly useful for blind and visually impaired individuals who need assistance in finding their misplaced smartphones at home.
Watch this video on How to Set Up and Use Amazon Alexa Calling Service
Alexa for Home Security
Alexa Guard is a free feature for compatible Amazon Echo devices that helps enhance home safety. It can detect the sound of smoke alarms, carbon monoxide alarms, or breaking glass in Away mode, and automatically turns lights on and off to simulate occupancy. Simply enable Alexa Guard in the app, set it to Away mode when you're out, and receive notifications on your phone if any incidents occur. Stay safe with Alexa Guard – it's easy and free!
For more information, visit Amazon customer service page on managing Alexa Guard
Get help for your Guide Dog
Do you own a guide dog? If your pet feels unwell or behaves strangely, try MyPetDoc Alexa skill. Describe the symptoms, and Alexa will ask questions and offer advice. If needed, it'll connect you to a vet for a callback. Remember, consult a vet for proper care.
Additionally, other Alexa skills help with pet care: feeding, monitoring emotions, and behavior training. Examples include MyPetDoc, Dog Breed Quiz, Basic Dog Training Commands, and Relax My Dog.
For more, read "14 Alexa Skills for Dog Owners" to enhance pet care.
Pay with Alexa
Visually impaired individuals can conveniently make payments using Alexa by adding money to Amazon Pay or linking their credit/debit card to their Amazon account. They can simply say, "Alexa, pay for my groceries" or "Alexa, pay my bills," and Alexa will process and confirm the payment.
This hassle-free method enables visually impaired individuals to make purchases without the need for cash or physical cards.
Read this article on paying your utility bills with Amazon Alexa and Amazon Pay to gain a more detailed understanding.
Get help in emergencies with Alexa
In the event of an emergency or a situation where one cannot access a phone, Alexa can be a valuable aid for the blind and visually impaired. With a simple voice command, you can activate emergency assistance by saying, 'Alexa, call for help.' This wake phrase will immediately connect you to your designated emergency contact on any Alexa-enabled device.
For more information, read 'How to Set Up and Use Alexa to Get Help in an Emergency ' to ensure your safety.
Track your Fitbit with Alexa
Stay on top of your Fitbit activity by asking Alexa, "Alexa, ask Fitbit how many steps I've taken today." Alexa will provide you with your Fitbit data.
This feature helps visually impaired individuals stay motivated and monitor their progress towards fitness goals.
Alexa can also set exercise reminders, track sleep patterns, and provide insights into overall health and wellness.
Check this article How do I use a voice assistant on my Fitbit smartwatch? to activate this feature for your self.
Using Alexa for meditation and Yoga
You can utilize Alexa's yoga skills to practice yoga and participate in guided meditation. Simply tell Alexa that you want to do meditation or yoga, and it will initiate guided meditation or yoga for you to practice. Personally, I enjoy incorporating meditation into my routine to stay aligned with my goals. It greatly assists me on my daily meditation journey.
Viewing calendars with Alexa
In the past, I faced challenges with calendars. Accessing them using screen readers was a cumbersome task for me.
Now, things have changed. I can easily retrieve my appointments and events by simply asking Alexa. Alexa can effectively help people with visual impairments and blindness manage their calendar with voice commands. I can even modify events, rescheduling them for a later date or time, all through voice commands.
Managing your events, schedule, and calendar verbally creates the impression that you have a personal assistant who listens to you and provides verbal guidance for your schedules. I highly recommend trying it out at least once.
To get started, you need to link your Amazon account and calendar.
Setting reminders with Alexa
You can simply ask Alexa to remind you of anything at a specific time of day, and she will announce it as a reminder. I often use the reminder feature in conjunction with my calendar. I ask Alexa to remind me half an hour before a scheduled appointment or event, so that I can be prepared.
Using a quick timer with Alexa
Timers can be used for various daily activities such as meditation, exercise, and cooking. I often ask Alexa to set a timer for my daily cardio workout. It's convenient to activate the timer with my voice while exercising, making it feel quick and easy.
Setting an alarm with Alexa
Setting an alarm by voice is incredibly simple and appears to be a common feature. I frequently use it to set alarms. All you need to do is say, 'Alexa, set an alarm.' I have a few permanent alarms set, such as a morning alarm. If I want to take a power nap in between, I ask Alexa to set a 30-minute alarm, and I'm all set for a rejuvenating nap.
Getting stock prices with Alexa
You can ask Alexa for the most recent price of the stocks you own. As someone who invests in stocks, I find it convenient to use Alexa instead of unlocking and opening the app every time I want to check the stock price of a specific stock. However, it's important to note that this method should not be relied upon for real-time trading.
Performing calculations with Alexa
People who are blind or have low vision can use Alexa to perform calculations without needing to see a calculator or other visual aid. To do this, follow these steps:
Enable Alexa.
Say "Alexa, open calculator."
3.Speak the calculation you want to perform, such as "What is 5 + 7?"
4.Alexa will provide the answer to the calculation.
You can also perform more complex calculations, including trigonometric functions and logarithms, with the calculator skill. To see a list of all supported operations, say "Alexa, what can I do with my calculator?"
Calling or messaging using Alexa
Alexa can help individuals who are blind or visually impaired in making calls, leaving voice messages, or sending text-based messages to communicate verbally with friends and family. Both you and your chosen contacts need to sign up for Alexa Communication.
I have enabled this feature for my friends and family, allowing me to communicate with them effortlessly. It serves as one of the quickest ways to connect with loved ones easily.
To initiate a call, simply say, 'Alexa, call [Nova],' or 'Alexa, call Robert.' Alexa will instantly dial the person's Alexa-enabled device or app if they have registered for Alexa Communication.
To end a call, say, 'Alexa, hang up,' or 'Alexa, end the call.'
To answer an incoming call, just say, 'Answer.'
To decline a call, simply say, 'Ignore.'
To learn more about how to use Amazon Alexa to make calls and send messages, click here.
Getting the latest news from Alexa
You can easily stay up to date on the news by simply asking Alexa for it. You can set up your favorite news channels using the Amazon Alexa app. This is a convenient way for blind and visually impaired individuals to stay updated on local and world news, as well as current events.
Using Fire TV with Alexa
You can control your Smart TV verbally with Alexa and access content from YouTube, Netflix, Amazon Prime, and Audible books if you have a Fire TV Stick connected to your SMART TV.
The Fire TV Stick is similar to a pendrive stick that plugs into your TV's HDMI slot and is powered via the pendrive slot at the back of your TV.
Amazon Echo can seamlessly work with the Fire TV Stick, enabling you to use voice commands to launch your favorite apps like YouTube, Netflix, Amazon Audible, and more. You can ask Alexa to play any song, episode, or topic on your Fire TV, and it will start playing. Furthermore, the Fire TV Stick includes a dedicated remote, and you can navigate menus using a screen reader called VoiceView, which can be activated by pressing both the back and menu buttons.
The Fire TV Stick and Alexa Echo helping blind and visually impaired individuals take control of their SMART TV entertainment and enjoy it with their families.
To learn more about VoiceView for Fire TV, click here
Playing the radio with Alexa
Traditionally, radio has been a popular choice for blind and visually impaired individuals, and with Alexa, it's easy to listen to your favorite stations. Simply tell Alexa which station you want to hear, and she will tune it in.
All you need to do is enable the radio skill in the Alexa app. To do that, go to the Alexa app and search for 'Alexa skills.' Once you are on the Alexa skills page in the app, use the search bar to find the 'myTuner Radio' skill. Choose the 'launch' option and select a device. After completing these steps, you'll be able to play the stations you enjoy for music, programs, or news.
Playing podcasts with Alexa
Numerous popular podcasts are now accessible for streaming on platforms like Spotify, Amazon Prime, Apple podcasts and others with Alexa. If you enjoy listening to podcasts, this method of accessing them couldn't be easier. Simply ask Alexa to play the podcast, and it will start playing the most recent episode. You can also choose to play earlier episodes if you want.
Alexa can help blind and visually impaired individuals access and enjoy podcasts. To learn the steps for getting your podcast on Alexa, click here.
Having Alexa read a book
A few years ago, I encountered difficulties in reading books because digital copies were not readily accessible. We had to scan physical books using assistive software and then read them on a computer with a screen reader, but the scans were never perfect.
Fortunately, thanks to Amazon Audible and Amazon Kindle books, reading has become much more convenient, especially for blind and visually impaired individuals. Audible offers one of the largest audio libraries, and Amazon Kindle books can be accessed through smart speakers like the Amazon Echo. Personally, I enjoy listening to my books on Audible using either my Amazon Echo or directly from the Audible app on my phone. All I have to do is say, 'Alexa, I want to read a book,' and it picks up right where I left off on any Amazon device I use.
Alexa can read books for the blind and visually impaired from Amazon platforms like Audible and Kindle, providing verbal control options such as 'read from previous line,' 'read next or previous chapter,' 'read chapter 5,' or 'read faster or slower' effectively. Alexa's assistance also addresses the issue of book availability, as books may be available in one of the digital formats.
Translating using Alexa
"Alexa can understand and translate different languages. For example, if you want to say 'How are you' in French, just ask Alexa, and it will translate and speak in French. This is helpful for language students and can be useful for people who are blind or visually impaired in many ways.
Connecting Alexa devices with Bluetooth
You can connect your Amazon Echo smart speaker to other Bluetooth devices like sound systems and earphones. This is really handy when I'm listening to audiobooks because I can use my favorite audio devices. Just say 'Alexa, connect with my sound system,' and Alexa will find and connect to your Bluetooth speaker.
You can also link your phone to Echo devices and use them as speakers at the same time. This means you can play music or audio from your phone through the Amazon Echo. Simply say 'Alexa, connect with my phone,' and Alexa will connect to your phone, allowing you to listen to your phone's audio."
Doing a quick search with Alexa
Alexa can help blind and visually impaired individuals easily search for information. Alexa can answer questions and explain things when you're reading and encounter new words or ideas. You can simply ask Alexa about a word or topic, and she'll provide its meaning. Alexa can also offer definitions, synonyms, and more. It's a convenient way to access information using just your voice.
This can be a valuable method for blind and visually impaired students to learn new words, as online dictionaries are now more accessible than ever. When I read Audible or Kindle books with Alexa, and I come across a word or concept I don't understand, I ask Alexa for assistance, and she explains it to me.
Booking a ride with Alexa
Alexa can help blind and visually impaired individuals book a ride quickly and hassle-free with voice commands. You can easily request a ride using your voice, which, in my experience, is faster than using the any mobile app. To do this, you need to sign in to your Uber, Lyft, or Ola account in Alexa app, depending on your preferred ride service. Here's how:
1.
In the Amazon Alexa app, enable the skill located in the Skills & Games section. Search for Uber, Lyft, or Ola, depending on your preferred ride service, and follow the prompts to sign in with your existing account.
Once you've completed this setup, you can simply say, 'Alexa, book a cab for me.' I have successfully used this to book rides for my office commute. I recommend trying it, based on the availability of the service in your location.
Additionally, Alexa can provide you with updates on the status of your ride."
Getting weather stats with Alexa
You can rely on Alexa to get accurate and up-to-date weather information before stepping outside. Just ask Alexa, 'How's the weather looking?' and she will promptly provide you with the current weather conditions, including temperature, humidity, wind speed, and more.
Alexa can also give you a detailed weather forecast for the upcoming hours or days, helping you plan your activities accordingly. Whether you're planning a day trip, preparing for outdoor activities, or simply want to stay informed about the weather, Alexa makes it effortless to access accurate and timely weather stats.
Controlling the air conditioner using Alexa
Alexa helps blind and visually impaired people use air conditioners without a physical remote. If you have an Alexa-compatible air conditioner, you can turn it on or off and adjust the temperature by talking to Alexa. Just say 'Alexa, turn on the air conditioner' to start it, and 'Alexa, make it cooler/warmer' to change the temperature. When you're done, say 'Alexa, turn off the air conditioner' to stop it.
Turning on and off lights with Alexa
Easily control your lights with Alexa. Use smart plugs or smart bulbs to make your lights respond to your voice. Connect the right plugs or bulbs to your fixtures. Once they're set up, just tell Alexa what you want. For instance, say 'Alexa, turn on the lights' to brighten the room or 'Alexa, turn off the lights' to switch them off. You can also adjust the brightness by saying 'Alexa, make the lights 50% dimmer.' With Alexa and smart lighting, visually impaired individuals can have easy and independent control over their lighting.
Controlling the thermostat with Alexa
To control your home's temperature using Alexa, you need an Alexa-compatible thermostat. Once connected to your smart home network, you can use voice commands to adjust the temperature settings. For example, say "Alexa, set the thermostat to 72 degrees" to change the temperature. You can also ask Alexa for the current temperature by saying "Alexa, what's the temperature?" This provides real-time temperature readings without manually checking the thermostat.
Ordering food with Alexa
To order food with Alexa, you can follow these simple steps.
First, ask Alexa to find a nearby restaurant. She will provide you with options based on your location.
Next, you can ask Alexa for the menu, prices, and reviews of the restaurant to help you make an informed decision.
Once you've chosen a restaurant, you can ask Alexa to place an order for you. Alexa will guide you through the process and ensure your order is placed correctly. Enjoy the convenience of ordering food with just your voice using Alexa.
Accessing cooking recipes with Alexa
To access cooking recipes with Alexa, you can use the following steps.
First, ask Alexa to suggest recipes based on the ingredients you have at home. Alexa will provide you with a list of recipes that you can make using those ingredients.
Once you've chosen a recipe, Alexa can guide you through the cooking process with step-by-step instructions. You can ask Alexa for each step, and she will provide you with the necessary information. This makes it easy to follow along and prepare your meals.
Enjoy the convenience of accessing cooking recipes and receiving guidance from Alexa to enhance your cooking experience.
Shopping from Amazon with Alexa
Alexa makes shopping on Amazon super easy for people who are blind or visually impaired. You can ask Alexa to add items to your shopping list, remove products from it, or even search for specific items you might need. For instance, if you're looking for clay for your child's art project, you can simply say, "Search for clay on Amazon shopping," and Alexa will provide you with the product information. You can then follow her instructions to add the item to your cart, make a purchase, or continue searching for other items you need.
Also, if you have a list of groceries or regularly purchased items, Alexa can quickly reorder them for you.
Visit Alexa voice shopping from Amazon
Playing games with Alexa
Playing games with Alexa is enjoyable and accessible for those who are blind or visually impaired. Here's how you can do it:
Start by saying "Alexa" to activate the device.
Ask Alexa for game recommendations by saying "Alexa, suggest a game." She will provide a list of available games.
Choose a game you like by saying its name, for example, "Alexa, play '20 Questions'" or "Alexa, play 'Jeopardy.'"
Alexa will guide you through the game, providing instructions and prompts. You can control the entire game using voice commands.
Have fun and engage in the gameplay! Alexa will keep track of scores and make the game interactive.
Remember, there are numerous games available on Alexa, including trivia, word games, puzzles, and more. Explore different games and enjoy the entertainment Alexa offers.
Managing your to-do list with Alexa
You can efficiently manage your to-do lists with Alexa by creating multiple lists for different purposes, setting up reminders for important deadlines, adding items using voice commands, easily accessing specific lists when needed, and marking tasks as complete for better organization. Alexa's capabilities help you stay organized and ensure that important tasks and reminders are not overlooked.
Asking Alexa to play music
Alexa can help blind and visually impaired individuals in enjoying music. To do so, you can link your preferred music services like Amazon Music, Apple Music, Spotify, and more. Then, simply ask Alexa to play specific songs or artists. Additionally, Alexa can help you explore new music based on genres, moods, or decades. You can also control playback, create playlists, and manage stations using voice commands for a convenient hands-free music experience.
I hope you find this list of 35 things you can do with Amazon Echo useful. Please share your experiences with Amazon Echo, and feel free to add any other suggestions to the list above.
Did you enjoy this post?
Please share this post with your friends, family, and on your social media accounts.